Your hair is most beautiful when healthy.
You want hair without split ends. Fuller and naturally shiny hair would is also nice. The Thermo Care Cut® satisfies your desire for the ultimate look and feel – even with colored, treated, permed or straightened hair.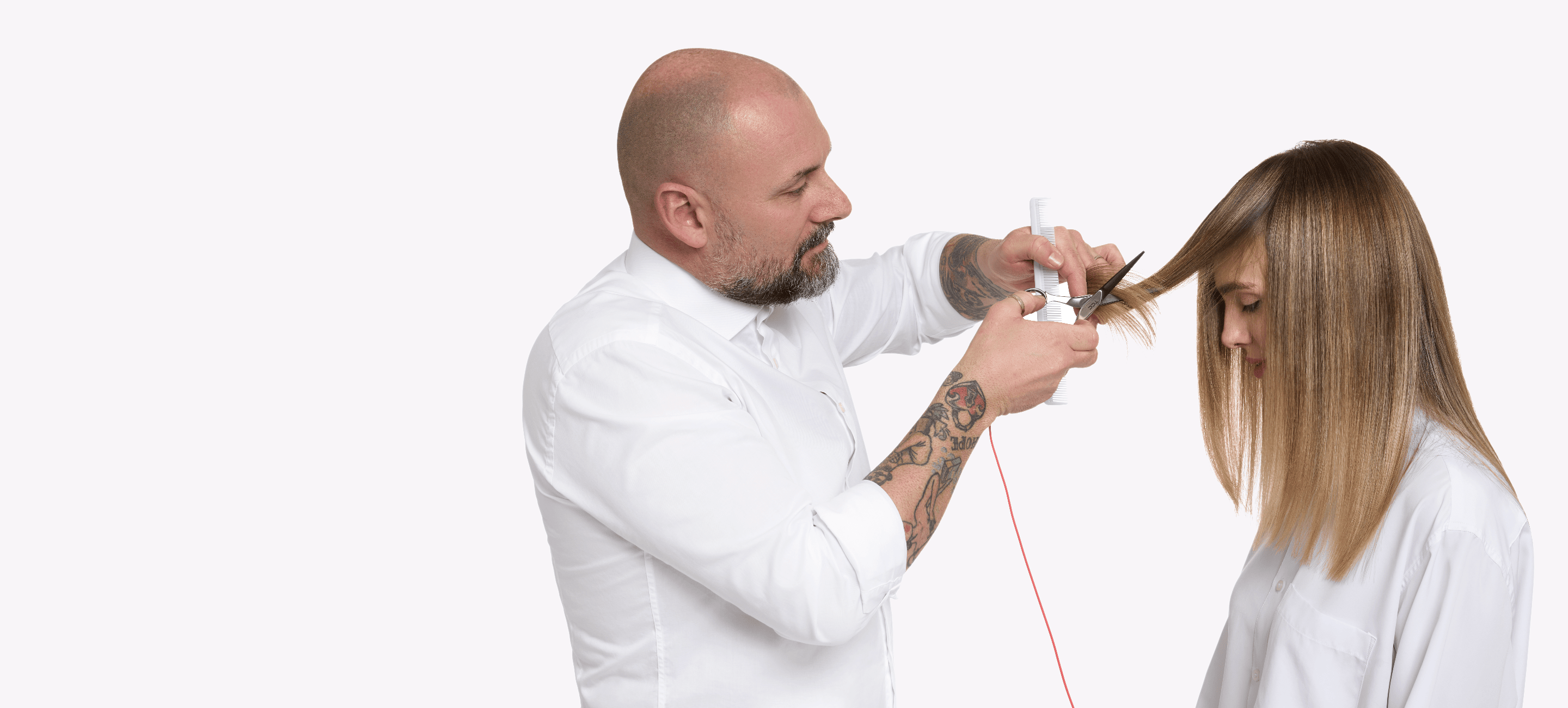 Feel comfortable with your hair again.
Self Care fängt in und auf Deinem Kopf an. Den Wow Effekt des Thermo Care Cut® siehst und spürst Du sofort. Denn bei diesem einzigartigen Healthy Hair Treatment werden Deine geschädigten Haare mit einer patentierten Spezialschere und extra entwickelten Schnitttechniken wirksam von Spliss befreit. Zusätzlich werden die Spitzen mit haareigenem Keratin versiegelt. Dadurch bleiben Feuchtigkeit und Pflegestoffe im Haar. Glanz und Farbbrillanz wirken intensiver. Außerdem verleiht die geglättete Haarstruktur bis zu 22,5 Prozent mehr Volumen. Und Dein Frisch-vom-Friseur-Gefühl hält wesentlich länger an.
Experience the difference yourself.
The Thermo Care Cut® is only available in certified salons. It is worth it, though – because your hair will look much healthier than it would with a conventional cut.